The leadership team of HAF is composed of highly skilled professionals who can provide the best possible logistic and air transport offers. The members of the team founded HAF to tap the enormous capacities of Hybrid Airships to deliver high-performance transport solutions.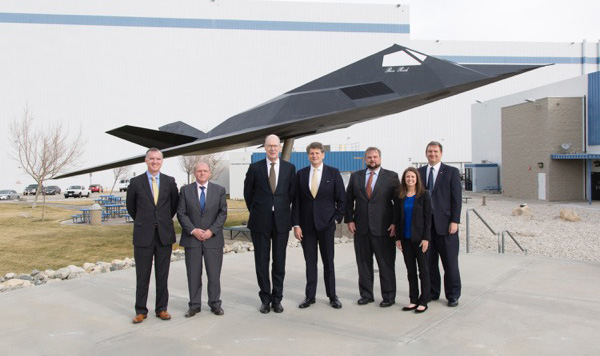 Hubert de Contenson
Chairman & CEO
Hubert has a long experience in finance and in logistics, mostly in listed companies. He worked at restructuring and turnaround in developing groups as CFO or CEO from local business unit to HQ. His last logistics function lead him as Deputy CEO of a 1,6bn$ global trucking company subsidiary of a global shipping group.
Patrick Boeri
Partner Logistic & Operations Engineering
As adviser, Patrick has developed robust skills, amongst other at organising development systems and concurrent engineering. International consultant at Attfield, Alden & Ass, Handley Walkers plc, his missions have led him in environments such as aeronautics and space, car and trucks manufacturing or railway industry. He was project and operations manager in Thales Alenia Space, Valeo, Faurecia, , Volvo Trucks, Alstom.
Benoit Grouard
Business Development, Marketing & Communication
Benoit has over 25 years' experience in defining and implementing development strategy and disruptive innovation for global companies, start-ups and public bodies. He has a strong expertise in transforming innovations into successful and profitable businesses. He was a vice-president with the MAC Group and Gemini Consulting, then created its own consulting firm.
Jacques d'Harcourt
Partner
Successful entrepreneur, Jacques proved to be deeply involved and hands-on in several owned companies. He developed businesses in aeronautical telecommunication systems, air traffic management equipment and critical communication systems including long range ship telecommunication management. He deals with public and private organizations and is familiar with extreme environment conditions such as African deserts or Central America jungle.
Frederic Jouaneau
Organisation & Support
Frederic has more than 20 years of experience in management consulting. He has worked in many industrial and services companies to carry out reorganization projects such as merger, processes reengineering, improvement of service quality…. He is used to manage complex projects, implying actors with varied culture and business sensibility.
Guy Mallett
Partner
As a bilingual dual national (USA/France), Guy brings to HAF over forty years of international banking experience and the strategic development of innovative, multi-faceted, sustainable projects in emerging and frontier markets. As a CEO he has successfully brokered financial and logistical support of multilateral donors and is a full practitioner of public-private-partnerships.
André de Margerie
NGO sector
André has served as deputy commercial attaché in Kabul, then worked at the French Ministry of Environment. He spent many years at the franco-german TV Channel ARTE, where he was in charge of cultural development activities and of the International Relations of the channel. He is strongly committed to global environment and social issues and to the NGO sector.
Eric J. Piriou
Finance
Eric has a large international experience as Auditor, Financial Controller and CFO in listed companies, operating in manufacturing, transportation & logistics sector as well as in new technology start up. He has been contributing to conceiving and implementing performance improvement strategy.
Olivier Senard
Legal Affairs & Contracts
Olivier has more than 35 years' high level experience as International lawyer and General Counsel for large multinational companies in the areas of Aerospace, Energy, Industry, International Trade and Banking. .He is also managing a large family estate in Saint Rémy de Provence (France).
Jean-Paul Troadec
Aviation & Flight Operations
On the ground of his aeronautical engineer and pilot training, Jean-Paul has occupied high level positions such as Managing Director of the French air navigation service provider, Managing Director of a major airline pilot training schools group, and Chairman of the French aviation accident investigation bureau (BEA). He has a vast experience in the domains of aircraft operations, air traffic control, safety regulations and relations with the international aviation authorities